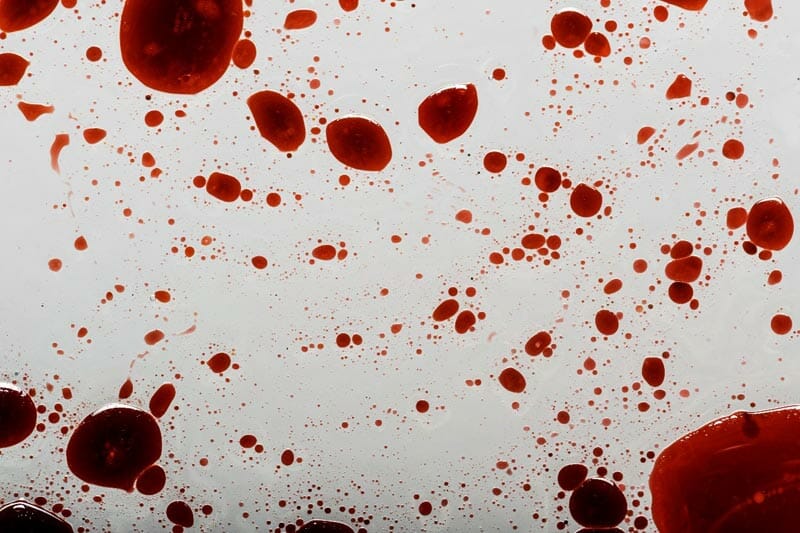 If you've suffered a trauma at your home or business, we know that dealing with the aftermath as well as the emotional impact of the situation can be difficult. Professional trauma cleanup services can eliminate the burden and stress of cleanup and ensure that any biohazardous material is removed.
While you shouldn't have to deal with the stress of cleaning up after a tragedy, the truth is that it's also simply unsafe to handle these tasks yourself. Likewise, a typical cleaning service or maid service also is not qualified to handle most types of trauma cleanup. Here's why it's best to hire professionals for any type of trauma scene cleaning.
Potential Health Risks
Whether a crime has occurred or there's been a tragedy such as a suicide or perhaps the discovery of an unattended death, handling the aftermath of these situations should be handled by a professional trauma cleanup crew as these experts use special OSHA-approved cleaners and wear protective equipment.
Bodily fluids can contain viruses, bacteria and other toxins therefore coming into contact with these fluids can be dangerous. For instance, the hepatitis B virus can survive outside of a body for up to 7 days, and the hepatitis C virus can survive for several weeks. These viruses are transmitted through blood and other fluids.
Regular cleaners also typically aren't strong enough to remove all traces of these viruses and other bloodborne pathogens. Additionally, blood may have soaked through walls or carpeting or saturated furniture.
Our job is to assess the situation carefully and ensure that all traces of bodily fluids are removed from a trauma scene. Cleaning and disinfecting are just part of our job, and we often must remove carpeting, flooring, furnishings, clothing, drapery, drywall and other items that cannot be remediated and salvaged. We always do our best to save items if we can, but, in some cases, items will need to be disposed of for safety.
The Emotional Impact
With many types of trauma, including homicides, suicide and unattended death, family and friends shouldn't have to handle these trauma cleaning tasks. While safety is certainly a huge factor, no one should have to clean up after a loved one has died. Even if you are a business owner or tenant and not a close friend or family member, you still may be suffering because of this trauma.
It's far better to hire a team of trained professionals and at Bio-One®, we offer compassionate and discrete trauma cleanup services. We fully understand the emotional toll these situations can take, and we do our best to clean up the affected areas quickly and efficiently of your home or office.
We Handle Insurance Issues
In many cases, trauma scene cleanup services and biohazard remediation are covered by business or homeowner insurance policies. We know that this is a difficult time and that dealing with insurance companies can be overwhelming. Bio-One® of Augusta can open the claim for you and we will work directly with the claim adjusters.
The Legal Aspect
For landlords and business owners, failure to properly handle biohazard cleanup can pose legal risks. For the sake of your business, your tenants and your own peace of mind, it's best to hire a professional trauma cleanup service for any type of biohazard cleanup. We follow all OSHA standards so you can rest assured that your property will be fully cleaned and disinfectd, and all biohazards will be removed.
Hazardous Materials & Tear Gas Cleanup
In addition to trauma cleaning, the Bio-One® team can help with all types of biohazard remediation. This includes cleaning and restoration after an incident that involved the use of tear gas canisters. Tear gas can't simply be cleaned up with soap and water. In fact, water reactivates the chemicals in tear gas. Protective gear and special cleaners must be used for this cleanup task.
Once the law enforcement officers have cleared the area and a trauma or crime scene investigation is complete, we can come in and provide complete cleaning and restoration services. We also can provide cleanup and remediation for many other types of hazardous materials.
Of course, not all trauma scenes occur inside a house or building, and we can provide crime scene cleanup and trauma scene cleanup when the incident has occurred outside. We also can provide you with comprehensive trauma cleanup services if a vehicle has been the site of a death or another type of trauma.
Hoarder cleaning services are one of our areas of specialization. This usually involves biohazard remediation such as removing rodent droppings and animal urine and feces. These materials can be highly toxic, which is why it's best to hire a professional cleanup crew that specializes in hoarding situations.
Cleaning out a hoarding situation also is a highly emotional task, and it can be much easier and go much more smoothly when professionals manage these jobs rather than family. Not only can we help remediate a hoarding situation, but we also provide support and compassionate services during this time of need.
Call Bio-One® Anytime!
If you need any type of trauma cleanup services, please contact Bio-One® of Augusta at any time. We are available 24/7 and 365 days a year, and in addition to Augusta, we can provide all types of trauma and crime scene cleanup in Aiken, Barnwell, Edgefield, Jefferson, McDuffie, Richmond and Waynesboro counties.