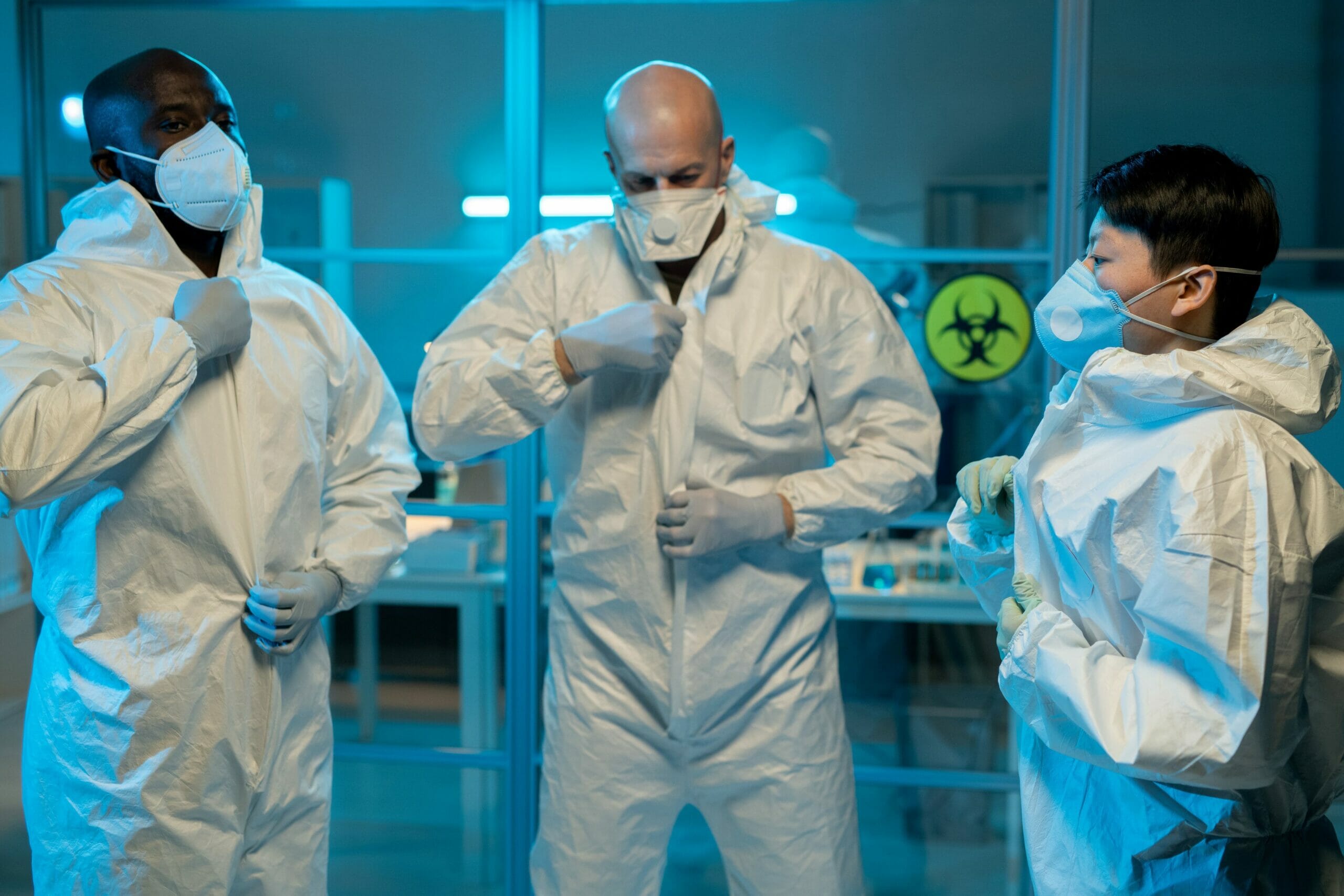 If you need any type of biohazard remediation, the team at Bio-One® of Augusta is always here to help, providing you with professional, discrete and compassionate cleanup services.
What Is Biohazard Remediation?
Biohazard remediation is the complete cleanup, removal and restoration of a space contaminated with any type of biohazard. This includes potentially hazardous materials such as blood and bodily fluids, animal waste, medical waste, tear gas and other chemicals. Anytime you are dealing with a substance or substances that could be toxic to humans or potentially infectious materials, professional biohazard cleanup is needed.
While homeowners and cleaning crews can handle typical cleaning tasks, handling biohazardous materials is another matter altogether. A professional biohazard cleaning company uses special cleaning products, cleaning equipment and personal protective gear to ensure that all traces of biohazardous materials are removed and that the crew is safe during the remediation process.
Homeowners, business owners and regular cleaning services don't have the best cleaning products or safety gear, and they truly don't understand the procedures necessary to ensure that a space is completely cleaned and disinfectd. Cleanup often necessitates removing furnishings, carpeting and even drywall to ensure that all contaminated areas are removed or disinfectd.
When we enter a biohazard situation, our first step is to study the area carefully, determine the location of any biohazardous materials and create a cleanup plan. As experienced, trained professionals, we can assess any situation quickly and get to work to restore and remediate the area.
What Are Biohazardous Materials?
Any material that could pose a danger to human health could be considered a biohazard. For instance, if blood or bodily fluids are present, there could be many bloodborne pathogens in these fluids, including viruses such as HIV or hepatitis. Likewise, any medical waste, such as syringes, IV tubes, bandages and other items can be potentially dangerous if not handled correctly.
Human and animal waste, especially rodent waste, also can be toxic. We often encounter human waste as we clean up homeless encampments or after a person has died. Rodent waste is particularly dangerous and can cause serious respiratory issues and diseases.
Many different types of chemicals also can be hazardous to humans if spilled. The chemicals could burn the skin and the fumes could burn your eyes or harm your lungs if inhaled. Other toxins include mold and mildew, which also can be harmful to your health, especially if you are prone to lung issues or have a weakened immune system.
Types of Biohazard Remediation
Trauma Cleanup – We can provide remediation services for any type of trauma scene cleanup. This includes suicide cleanup and unattended death scene cleanup as well as crime scene cleanup.
No family member, friend or landlord should ever have to handle these tasks on their own. Not only is this emotionally painful, but you will be risking your health, and our team can provide you with clean up services as quickly as possible during your time of need.
Hoarding Cleanup – If a loved one is suffering from hoarding disorder, this can be difficult to handle in general, but family and friends (or landlords) should never tackle hoarding cleaning on their own. Not only is this horribly stressful and overwhelming, but it also can be dangerous.
When we provide hoarding cleaning services, we often find many toxic items including mold, rodent droppings and even dead and decaying animals. Our team will provide compassionate cleanup services and do our best to preserve any furnishings and items that can be preserved or donated.
Homeless Encampment Cleanup – Homeless encampments pose a variety of serious health risks as we often find human waste, animal waste, needles and other dangerous items. With homeless cleanup, we strive to restore the site to a safe condition yet still treat the unhoused persons (and their belongings) with care.
Professional Odor Removal – If your home, office or vehicle is plagued with horrible odors that just won't go away with multiple cleanings, it's probably time to call in a professional. We can find the source of the smell and clean and disinfect and deodorize, restoring the air to a healthy state.
Many odors aren't just unpleasant, they also can be toxic, which is why it's important to have professional help. In some cases, there might be dead rodents or rodent waste in your walls or vehicle, and these require special handling and cannot simply be wiped up or vacuumed up. Vacuuming can spread toxins from animal waste in the air and damage your lungs. Rodent dropping cleanup must be handled very carefully, and we always recommend opting for a professional.
Chemical Cleanup – One surprisingly common cleanup task is handling the aftermath of a crime scene that entailed the use of tear gas. Tear gas cleanup is one of our areas of specialization and no one should ever handle this task on their own. You must wear protective equipment and you must use very specific methods to remove tear gas residue.
With tear gas (and often other chemicals), we aren't just cleaning up the visible residue. In many cases, tear gas can end up in your HVAC system or areas that most business owners or homeowners might not notice. This is why it's so important to hire a professional biohazard remediation team to handle chemical spills or tear gas cleanup.
How Much Does Biohazard Cleanup Cost?
The cost for biohazard cleanup varies based on the scope of the job itself, however, many types of biohazard cleanup are covered by insurance. As we know that this is a difficult, stressful time for our clients, we can handle the insurance claim for you and have worked with all of the major insurance carriers in the August metro area.
We strive to make the cleanup process as easy as possible for our clients because we fully understand that we are helping you deal with a highly upsetting and traumatic situation. No matter the situation, we will provide you with compassionate, caring and discrete cleanup services.
Contact August Bio-One® 24/7
At Augusta Bio-One® we are available at any time for biohazard remediation services. We serve the entire Augusta metro area, and you can call us any time day or night, 365 days a year. If a tragedy has occurred, we are always here to help providing you with compassionate, caring cleanup services.