Germs have been rough this year and continue to hit during spring. Reports on the potential dangers of antibiotic-resistant superbugs mingle with discussions of the effectiveness of vaccinations and various other medical interventions. While germs may be too small to be seen with the naked eye, encountering them can have a major impact on your health, and these microscopic menaces can lie in wait on a wide array of common surfaces. How long can germs live on surfaces? And what can you do to protect yourself and your health?
HOW LONG CAN GERMS LIVE ON SURFACES?
When germs are on the prowl, no place is safe. Buses, commuter trains, rental cars, and private vehicles transport both people and virulent germs. Retail establishments, health clubs, educational institutions, restaurants, hotel rooms, and even cruise ship cabins can shelter germs. In fact, practically anything that you touch can expose you to germs, putting your health at risk. According to the National Health Service, the lifespan of a germ varies depending on the type of germ and the surface that it is on. How long can germs live on surfaces? Below we explore a few common examples.
COLD GERMS
The common cold is a frequent source of misery. A variety of viruses can trigger it, and like other viruses, cold germs tend to survive for longer periods on hard, nonporous surfaces like desktops and handrails. On suitable indoor surfaces, cold germs can linger for days, but fortunately they rarely remain infectious for more than 24 hours. Cold viruses can also thrive on the skin, but their survival time there is generally measured in mere minutes or hours.
INFLUENZA GERMS
Viruses that cause influenza can survive in the air as droplets for hours and live on hard surfaces like phones and keyboards for up to 24 hours. Infectious flu viruses clinging to a tissue can last for about 15 minutes, but viruses on the hands tend to fade quickly. Most will be only a minimal threat after five minutes. It may be a small window of time, but influenza germs don't warn you of their presence and can make you very sick if you're unlucky enough to encounter them when they're infectious.
NOROVIRUS GERMS
A highly contagious virus that triggers stomach cramps, vomiting, and diarrhea in those unfortunate enough to catch it, a norovirus can spread through small droplets that travel through the air before settling on surfaces like elevator buttons, table tops, and clothing. While they don't thrive as successfully on porous materials like tissues and fabrics, noroviruses can survive on hard surfaces for days or weeks if the conditions are favorable.
MRSA GERMS
Methicillin-resistant Staphylococcus aureus (MRSA) bacteria, the culprits behind dangerous MRSA infections, are unfazed by many of the antibiotics that are effective in combating other staph infections. Like viruses, these germs tend to survive for shorter periods on porous surfaces than they do on nonporous ones, but they're capable of living for days or weeks on surfaces if the circumstances are right.
PROTECTING YOURSELF FROM GERMS
Everyone has seen it. If you've worked in restaurants or other public venues, you may even have wielded it: the dreaded wet, grey rag. Habitually passed over tabletops between customers with a few desultorily swipes, it is an obviously inadequate weapon when it comes to eradicating germs. But what is required to disinfect a surface?
DISINFECTING BASICS
If you want to kill the germs lurking on a surface, you need to choose an appropriate disinfectant. You also have to apply it properly. That means saturating the surface with enough of the germ-fighting chemical to get the job done and ensuring that there's enough contact time (time when the chemical is on the surface) to allow it to eliminate any germs present. Choosing a low-grade disinfectant or skimping on either saturation or contact time can compromise your germ-fighting efforts, so it's vital that you choose your products carefully and read and follow their directions.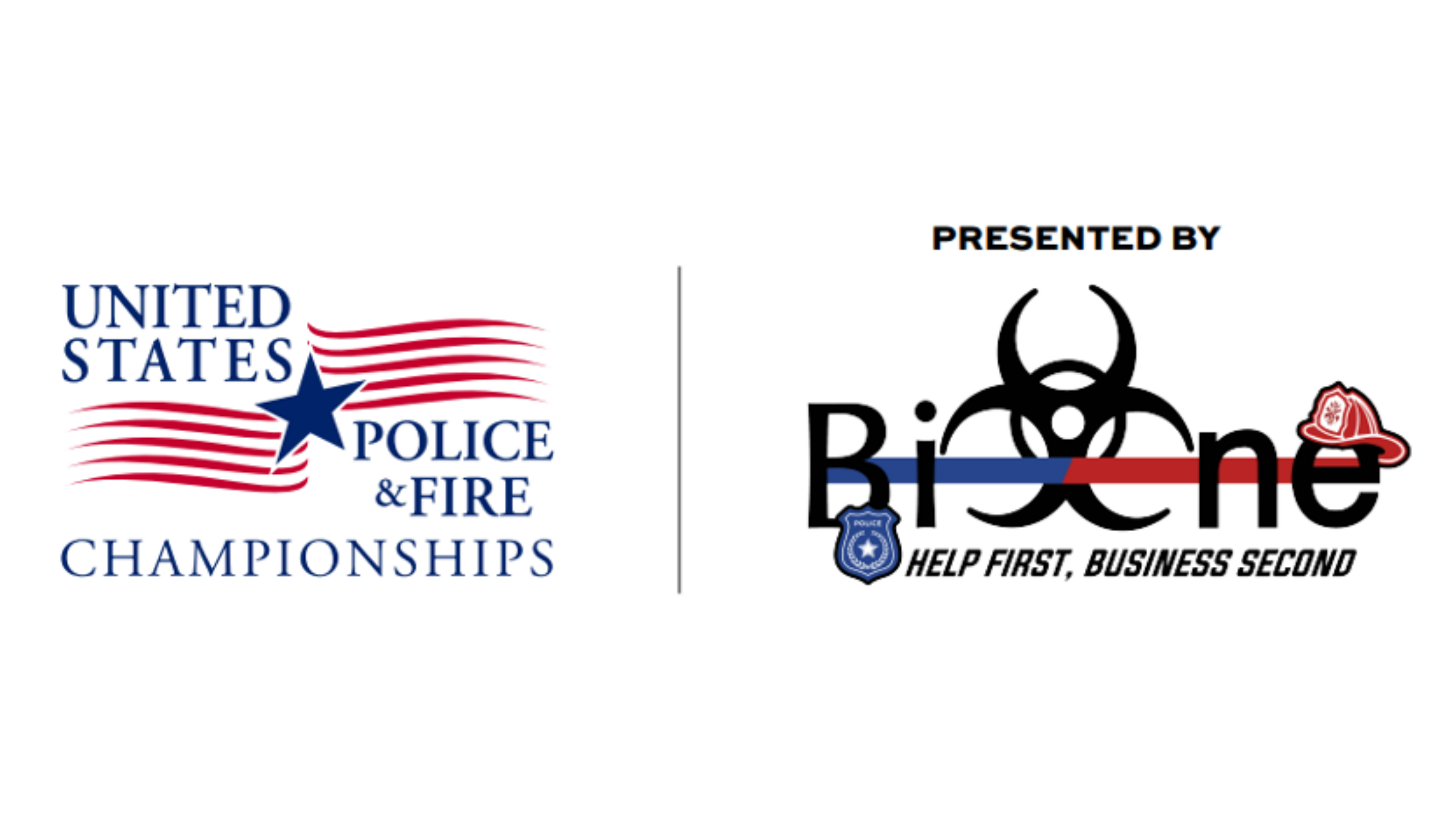 The California Police Athletic Federation (CPAF) is proud to announce that the 2021 United States Police & Fire Championships (USPFC) are now Presented by Bio-One, Inc.
Operating under the motto, "Help First, Business Second," Bio-One provides high-level decontamination and biohazard cleanup services while offering clients the privacy and compassion needed at difficult times. Bio-One operates in 41 states with over 110 locations and is committed to providing first-class service.
"We are thrilled to add Bio-One as the Presenting Sponsor for the 2021 USPFC because First Responders warrant our support," said California Police Athletic Federation President LC Collins. "Bio-One's reputation is second to none, and with their partnership, we can offer first responders a health and wellness outlet. We look forward to working with them for years to come."
Founded by San Diego Police Lieutenant Veon "Duke" Nyhus, The United States Police & Fire Championships were first held in San Diego in 1967. Duke recognized the need to promote physical fitness and camaraderie among the Public Safety and First Responder community members.
The USPFC caters to active and retired public safety and first responders who participate in Olympic-style competitions and open to individuals representing firefighters, law enforcement, and officers from corrections, probation, border protection, immigration, and customs across the country. Traditionally athletes compete in 45+ sporting events from biathlon to motocross across 35+ venues in Southern California.
"At Bio-One our support for Law Enforcement and Fire Service Officers is unwavering, and we're thrilled to partner with the California Police Athletic Federation during this memorable event," said Nick-Anthony Zamucen, founder of Bio-One. "We wish each athlete success and look forward to celebrating these everyday heroes."
The 2021 USPFC Presented by Bio-One will take place from June 10th to the 19th in venues across San Diego, California, and strengthen the relationship between First Responders and the community for many years to come!
About the United States Police and Fire Championships
The California Police Athletic Federation (CPAF) is the parent organization of two multi-sport programs designed for peace officers and firefighters. The World Police & Fire Games (WPFG) are open to active and retired law enforcement and fire service personnel throughout the world. The United States Police & Fire Championships (USPFC) are open to active or retired public safety and first responder personnel from an eligible agency within the USA. For more information, please visit www.uspfc.org.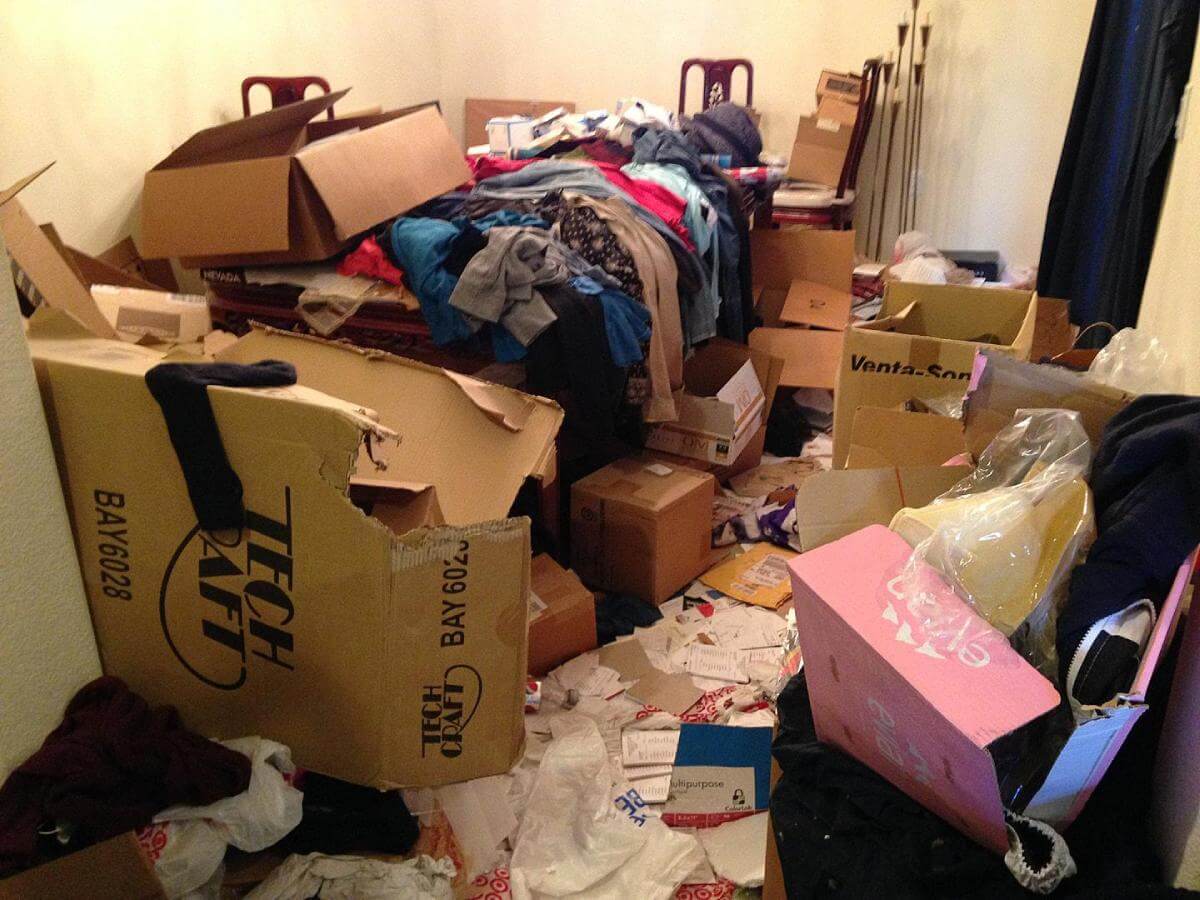 Hoarding situations can be quite traumatic, and whether you are a landlord left with a mess from a tenant or a family member struggling to help someone with hoarding disorder, it's best to call in professionals to remediate these situations. At Bio-One® Augusta, we offer fast, comprehensive and compassionate hoarding cleaning services.
Clutter Vs. Hoarding
Clutter is something that can be hard to avoid, and with our busy lives, it's not surprising if a person has a few piles of clutter here and there. It might be a pile of bills that need filing or perhaps a few loads of laundry that need folding or even a few bags of discards you keep meaning to take to a charity shop.
Clutter cleanup can be stressful, but while it's not uncommon to have a pile papers and perhaps a cluttered closet or two, this isn't the same as hoarding. With hoarding, you begin to find that piles of clutter begin overtaking all of the common areas of a home as well as the yard and garage.
It might start with a pile of papers on the dining room table, but eventually, there might be piles all over the dining room floor and then piles of junk begin to accumulate in other rooms, often leaving these rooms uninhabitable.
With hoarding, we typically see that most rooms of a home are filled with papers, clothing and other items, and often most rooms are difficult to access. The kitchen, for instance, might be unusable due to items on every surface as well as the floor and inside cupboards. Refrigerators and cupboards often are filled with rotten and expired foods, etc.
What Is Hoarding Disorder?
While excessive clutter can be a sign of mental illness, such as depression, hoarding is a disorder in its own specific category. The Diagnostic and Statistical Manual of Mental Disorders (DSM-5), which is produced by the American Psychiatric Association, was added to the manual's list of disorders in 2012.
Hoarding is classified as "persistent difficulty discarding or parting with possessions, regardless of their actual value." Additionally, the person who hoards believes the need to save items and suffers from distress when discarding items, including those with no actual value.
This hoarding must cause a significant disruption in the person's daily life, impairing their ability to engage with others socially or even occupationally. The hoarding also prevents the person from being able to "maintain a safe environment," for themselves and others.
While hiring us for hoarder cleaning services can be a huge help, the person with hoarding disorder will need additional help from trained professionals. There are psychiatrists, psychologists and therapists that specialize in the treatment of hoarding disorder, and therapy is crucial if long-term success is to be achieved.
Many people with hoarding disorder, also have co-occurring disorders such as depression or anxiety, so these issues also need to be addressed to help a person achieve a healthier, happier life.
Why You Need A Professional Hoarding Cleanup Company
In many cases, we are called in to help by a landlord or family member to help remediate a hoarding situation. There are several good reasons to contact a professional hoarding cleanup service rather than trying to tackle the mess in a hoarder's home on your own.
1. Hoarding Cleanup Can Be Dangerous
Through the years, we handled many hoarding cleanups, and we know that many dangers are lurking in a home or yard filled with personal items and junk. Often, we encounter dead, decaying animals and animal feces, which can be toxic. Sharp objects, biohazardous material, toxic odors and mold are common, as well.
None of these items should be removed by a typical cleaning service. Hoarding cleaning services are a type of biohazard remediation and you truly need a team of professionals to come, assess the situation, and create a cleanup plan.
We use personal protective equipment, and we ensure that all biohazards are removed from the home and yard. A maid service or house cleaning service generally does not have the protective equipment or special cleaners that a hoarding cleaning service would use, and we don't simply handle junk removal and surface cleaning. In many cases, carpeting, flooring and even drywall will need to be removed as well as furnishings, as these items all could be contaminated with biohazards.
2. Hoarding Cleanup Is Stressful
For families, hoarding cleanup can be deeply emotional and stressful. Even for a landlord, simply viewing a property in such a state of filth can be traumatic. Obviously, this is a traumatic situation for the person who suffers from hoarding disorder, as well.
While our team strives to provide compassionate services, with a professional crew, we can detach ourselves from the emotional aspect of the cleanup process. It's much easier for a third party to come in and handle cleanup because we don't have any emotional attachment to the items or to the person who hoards them.
However, while we are a third-party cleaning company, this doesn't mean that we don't understand that this is a highly stressful situation. Our cleaning crews are experienced and respectful and trained specifically to handle these unique situations.
While part of the process is "junk removal," we truly do understand that these items are not considered to be "junk" by the person who hoards, and we strive to be understanding throughout the entire process.
Our goal is to make hoarder cleanups as easy as possible for our clients and provide them with a fresh start. This can be especially emotional in situations where animal hoarding has occurred, and we do our best to remediate any hazards, but also to provide respectful, supportive services.
3. We Offer Fast Hoarder Cleanup Services
While our services are comprehensive, we always strive to restore a property to safe living conditions as quickly as possible. Our hoarding cleaning services include removal of all excess items, as well as animal hoarding cleanup and gross filth cleaning, as well as deep cleaning after everything has been removed.
Deep cleaning isn't just cleaning floors and counters. We clean under and behind heavy appliances. We clean inside appliances and cupboards as well as cleaning walls and ceilings and even doorknobs, light switches, trim, etc.
Additionally, we do our best to recover anything of value and restore those items. There may be collectibles and other cherished items that we can clean and restore. Likewise, we will do our best to clean furnishings or household items that can be restored, such as appliances, tables, cabinets, etc. In some cases, items with porous surfaces are best disposed of, but we always do our best to clean everything that we possibly can.
Call Bio-One® 24/7At Bio-One® Augusta, we provide hoarder cleaning services 24 hours a day, 365 days a year. Additionally, we can provide 24/7 biohazard cleanup including trauma cleanup, suicide cleanup, crime scene cleanup and much more. We serve the entire Augusta area and surrounding counties, so feel free to call us at (706) 305-5029 at any time.
Professional Biohazard Cleanup: What You Need To Know
When people think about biohazard cleanup, they often think about some type of hazardous chemical or perhaps a crime scene. However, at Bio-One® Augusta, we are called in for a wide range of biohazard cleanup jobs and often we are helping families during the most challenging times of their lives.
Types Of Hazardous Materials
Anything that can pose a threat to a human being can be considered a hazardous material. After all, even household cleaners can be dangerous if ingested or, in some cases, the fumes can be dangerous. However, when we talk about biohazard remediation, we typically mean one of the following materials:
Human Bodily Fluids – There are many bloodborne pathogens, and blood and other bodily fluids can transmit a wide range of viruses (HIV, hepatitis, COVID-19) or bacteria (MRSA, E-Coli, salmonella, etc.)
Human & Animal Waste – Urine and feces from either humans or animals also can transmit disease. In homeless encampments, death cleanup and hoarding cleanup situations, we often remove human waste as well as rat dropping or pet waste. 
Hazardous Chemicals – Hundreds of chemicals pose a danger to humans, and OSHA defines a chemical as hazardous if it poses a threat to your health, such as a toxin that could affect your lungs, skin or eyes. In some cases, the chemical or compound might be hazardous because it is flammable or explosive. These are just a few examples of what might constitute a hazardous chemical or substance.
When Should You Call Bio-One® Augusta?
If your home or facility has been contaminated by hazardous materials, it's always best to use a professional biohazard cleanup service. Likewise, if a person dies, such as an unattended death or suicide, a professional should be called. Handling biohazardous material on your own is never a good idea.
Businesses must adhere to OSHA rules regarding biohazard situations and cleanup, so for a landlord/property owner or business owner, it's always best to contact a professional cleanup service. Failure to properly clean up after an accident can result in fines and even set you up for lawsuits for negligence.
Proper biohazard cleaning requires the use of personal protective equipment as well as special OSHA-approved cleaners and equipment. Additionally, we ensure that all hazardous materials are removed from the area. In some cases, this requires removing furniture and other items, as well as removing carpet, padding, flooring and drywall. None of this should be handled by a family member, business owner or employee.
Additionally, for a family member, friend or even a landlord or boss, attempting to clean up after a traumatic event isn't something you should have to handle. When a loved one has died, we can provide compassionate, discrete cleanup services and complete these tasks as quickly as possible for your peace of mind.
When it comes to hoarding cleanup, this can be a horrific ordeal for families and landlords, and highly emotional. Hiring a biohazard cleaning company not only ensures complete biohazard remediation but also can lessen the grief of a difficult situation.
Our Biohazard Cleaning Services Include:
What To Expect: Fast & Compassionate Services
While some biohazard situations are more emotional than others, we know that any type of accident or hazardous situation can be stressful, so first and foremost you can expect compassionate services from the whole Bio-One® team. We understand that this is a difficult time, and do our best to be helpful, kind and discrete and work as quickly as possible to complete the cleanup.
We are available 24 hours a day, seven days a week and 365 days a year. There is never a time when we aren't available to help you with biohazard cleanup, so whether you need crime scene cleaners, suicide cleanup or there's been a traumatic accident at your home or place of business, we are always here to help.
We work with all major insurance companies as well, so you don't need to worry about paying upfront for our services. We understand that this is a trying time, and we do our best to limit paperwork and other minutiae at the time of service to make the cleanup process as easy as possible for our clients.
When we arrive at the scene, our first step is to complete an OSHA-mandated assessment of the area. We then secure the area and limit access to ensure that there is no cross-contamination of hazardous materials. The next step is to remove all traces of biological materials and other biohazards. After all biohazardous material has been removed, we disinfect and deodorize the area.
Our Service Area
As our name suggests, we serve the entire Augusta metro area and all of Richmond County. Our service area also includes Aiken, Barnwell, Burke, Columbia, Edgefield, Jefferson, Lincoln and McDuffie counties. If you need any type of biohazard cleanup, please don't hesitate to give us a call at (706) 305-5029. We are here to help 24 hours a day, seven days a week.